Welcome to our site. If you have a listing to add or change, please let us know. We're still updating...
We're carrying on spreading the good word about our wonderful area - RESPECT - PROTECT - ENJOY
Some of the pictures you're seeing are from other parts of Scotland
---
Dalbeattie Charity and other shops
Where provided maps are only a guide. Scroll down to see all the businesses on this page
---
---
---
Community

pop up shop
Through the generosity of Jas P Wilson Forest Machines, the Dalbeattie Community Pop-up Shop in Maxwell Street is available to local schools, charities and community groups. For more information, or to book the shop, contact Dalbeattie Community Initiative on 01556 612518 or info71.dci@gmail.com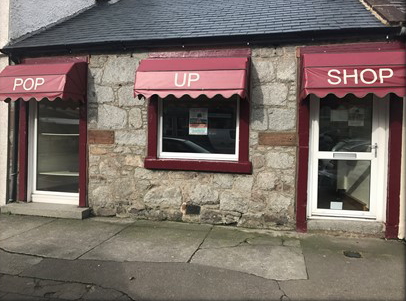 Click/Tap image to go to their web site
---
Lions
charity shop
The Dalbeattie & District Lions Club meets on the second Wednesday of the month at 7.00pm in the Kings Arms Hotel, Dalbeattie. During Covid restrictions we meet via Zoom. Dalbeattie is one of 46,000 clubs and more than 1.4 million members worldwide making it the world's largest service club organisation. Lions members help their local communities. The Dalbeattie branch has a charity shop in Mill Street, Dalbeattie which helps to raise funds for local good causes. If you have some spare time and would like to help your community through the Lions, we need more members. Come as a guest and then join as a member for a small annual sum which goes towards insurances etc. If you are interested in becoming a Lions Club member or a volunteer or would just like more information on what we do contact Lynda Burns on 07434 668946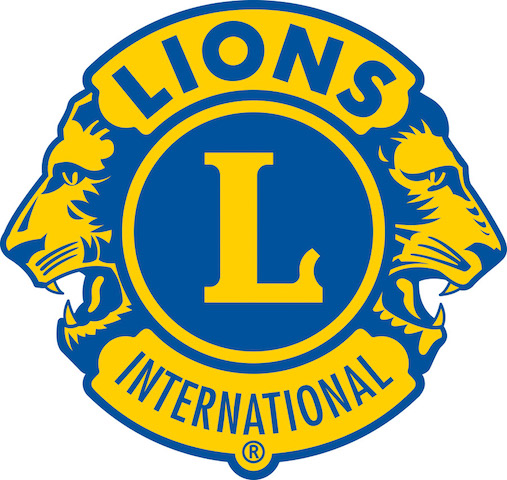 Click/Tap image to go to their web site
---
Dumfries and Galloway

canine rescue centre
Our shops sell a fantastic range of preloved goods including clothing, jewellery & accessories, books & media, household & electrical items, high quality bric-a-brac, toys & games. Every shop has a team of very special and dedicated volunteers who take the time to make each shop that little bit different, so it's well worth taking the time to visit them all. Our shops provide the bulk of our income, so when you shop in, donate or volunteer in one of our shops you are helping the dogs in our care get the forever homes they really need. As well as offering a fantastic range of preloved goods they are also a drop off point for you to donate food, toys and bedding for the dogs in our care. You can also find out more about upcoming events and of course dogs looking for their forever homes.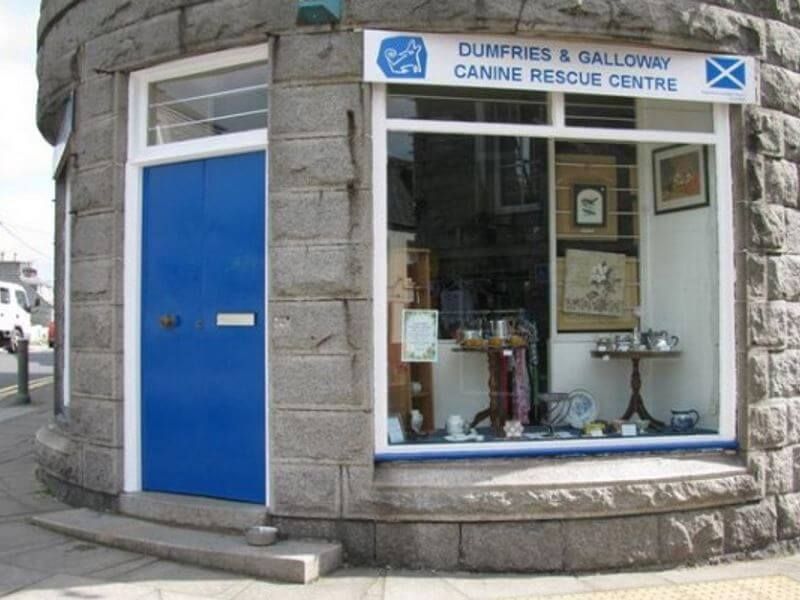 Click/Tap image to go to their web site
---
Preloved
charity shop
The shop is managed by John Winter and greatly assisted by a band of excellent, friendly volunteers. They ensure the shop is fully stocked, and staffed during opening hours. The shop sells everything you expect to find in a charity shop – and much more besides. The shop also acts as a recycling centre with books, small electrical goods, metals, polythene, paper and cardboard, clothes, shoes and bags all collected so that they can be recycled. So even if you're not sure that you're unwanted goods are fit for sale in the shop still bring them down and they'll be put to good use one way or another.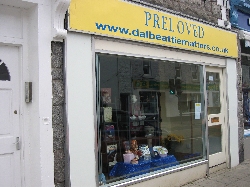 Click/Tap imageto go to their web site
---
---