Welcome to our site. If you have a listing to add or change, please let us know. We're still updating...
We're carrying on spreading the good word about our wonderful area - RESPECT - PROTECT - ENJOY
Some of the pictures you're seeing are from other parts of Scotland
---
Dalbeattie attractions
Where provided maps are only a guide. Scroll down to see all the businesses on this page
---
---
Check out our list of "Must see's" too! So much to see in and around the area
---
Buittle Castle
Castle Tours and Afternoon Teas
Join us for our excellent Castle Tours and Afternoon Tea service. We begin with a detailed and history-rich tour of the castle and grounds, followed by a complimentary tea, served in the castle's spectacular library or Great Hall, depending on tour group size. It is a truly unforgettable experience and a memorable and refined way to spend an afternoon out.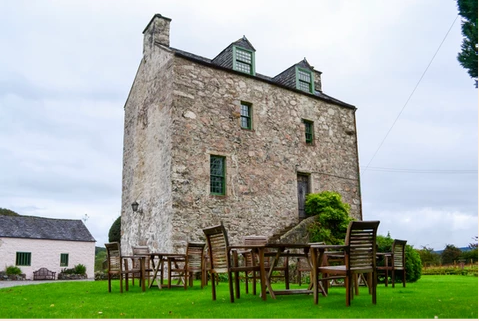 Click/Tap image to go to their web site
---
Dalbeattie Museum Trust
Museum
April to October
Mon - Sat 11am till 4pm
Sundays 2pm till 4pm
Entry FREE (all children must be accompanied by an adult). Situated on the high street close to parking and shopping area with wheelchair access, Private viewings can be arranged
Click/Tap image to go to their web site
---
---
---
The CocoaBean Company.
Why not come and visit us at our factory..
Kids can come and make their own chocolate, while adults can watch from our cafe area where you can enjoy a coffee, snack or lunch from our cafe. Come to the Cocoabean for a day full of fun for all the family. Kids make chocolate creations in our interactive workshops and explore the extensive indoor play areas, outdoor play areas and soft play. Enjoy lunch in the Cocoabean Café and don't forget to take home some tasty treats from the factory chocolate shop. The best and most enjoyable visitor attraction in Dumfries & Galloway. Children's Workshops NO BOOKING REQUIRED Indoor & Outdoor Play Cocoabean Café Visitor Shop Buy our chocolate online Great for birthday parties Ideal for school trips Great fun and educational!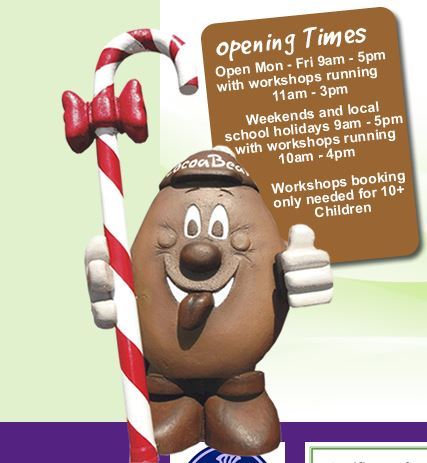 Click/Tap image to go to their web site
---
Cream O' Galloway

There's deliciously good fun to be had at Cream o' Galloway!
Located in the heart of Galloway just a stone's throw from the coast, Cream o' Galloway Visitor Centre is a popular place to visit for outdoor exploring, events, lunch, wildlife spotting and, of course, ice cream. Over the past twenty years our visitor facilities have evolved in response to visitor feedback and the ideas of our team. Our visitor facilities continue to evolve in response to changed circumstances. Due to the complications of Covid-19 we took the decision to close the adventure playground at Cream o' Galloway, and remove the indoor play at the end of 2020. We know this has been disappointing to many people, and we are sorry. Instead we are focusing on events and fun, hands-on activities, like our hugely popular Ice Cream Making Workshop. All events and activities must be booked in advance, so please plan ahead. Whatever you love doing during your holiday, we hope you'll enjoy spending some time with us!.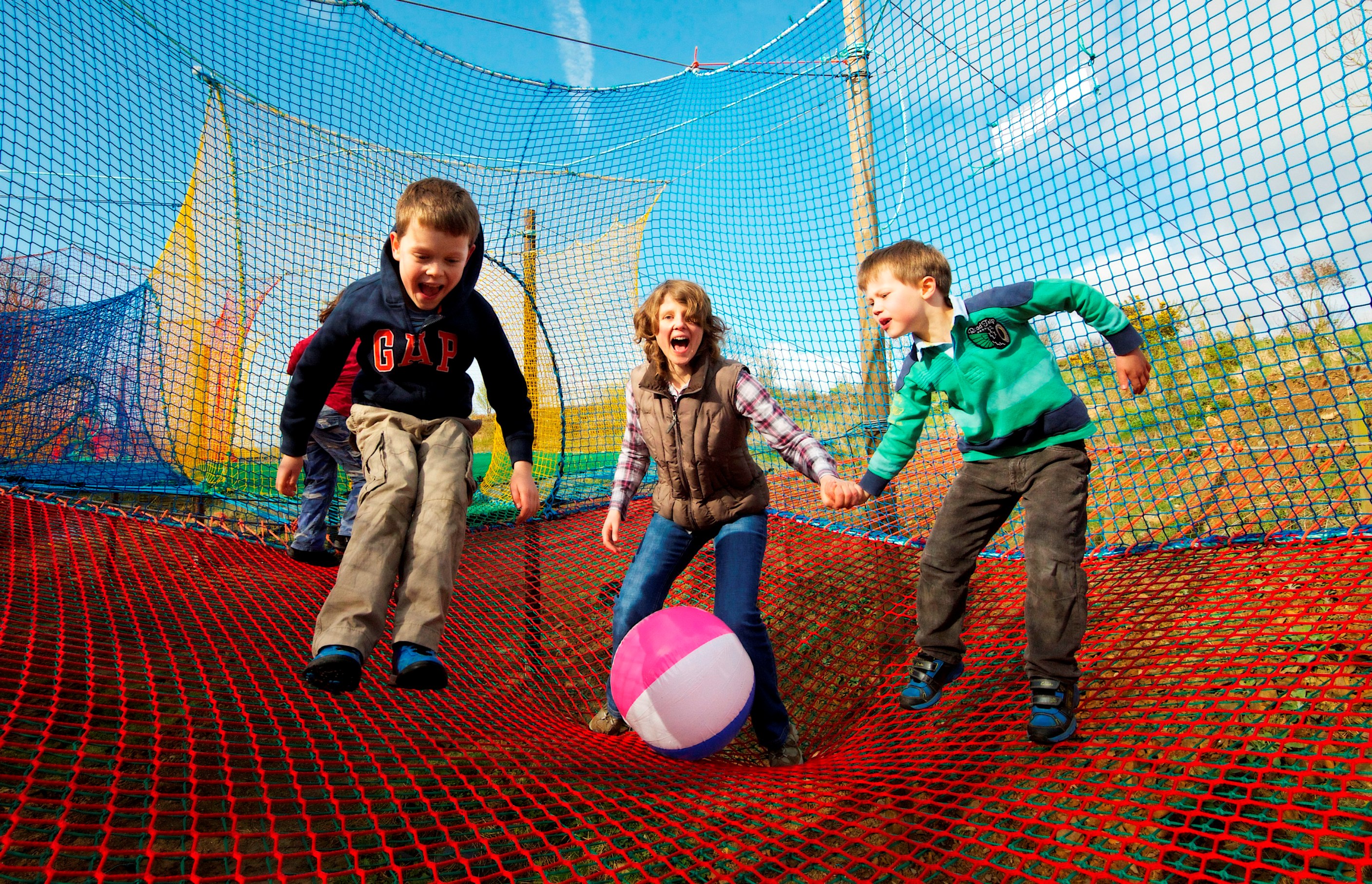 Click/Tap image to go to their web site
---
Creetown Gem Rock Museum

An Experience You'll Treasure Forever
The Creetown Gem Rock Museum has been owned and run by the Stephenson family for three generations. The museum began through a family interest and has evolved through a continuous process of improvement and development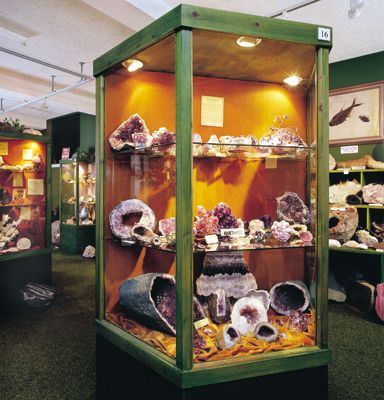 Click/Tap image to go to their web site
---
Galloway Activity Centre
We look forward to welcoming you.
Welcome to the Galloway Activity Centre. We are situated on the banks of Loch Ken in south west Scotland. We cater for families, individuals and groups alike. Here you will find details of our services & facilities including activities, courses, equipment hire, accommodation and holiday packages. Choose from: Sailing, Windsurfing, Powerboating, Kayaking, Canoeing, Outdoor Laser Quest, Archery, Mountain Biking, Orienteering, Climbing/Abseiling and more... Our aim is to give you a memorable holiday in a safe and friendly family atmosphere. Winter Opening hours Dec/Jan/Feb Prior booking is essential , please call 01644 420626 to enquire or book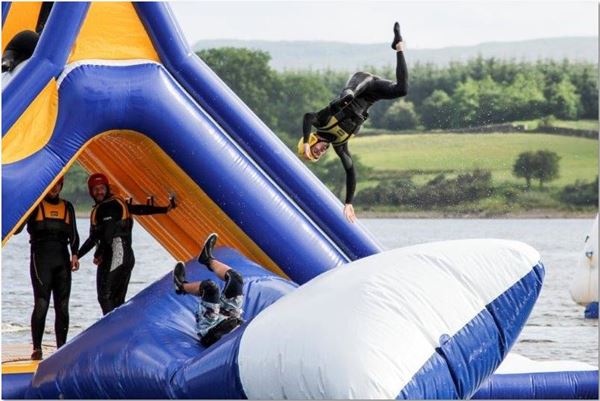 Click/Tap image to go to their web site
---
Galloway Wildlife Conservation Park
CURRENTLY CLOSED
CURRENTLY CLOSED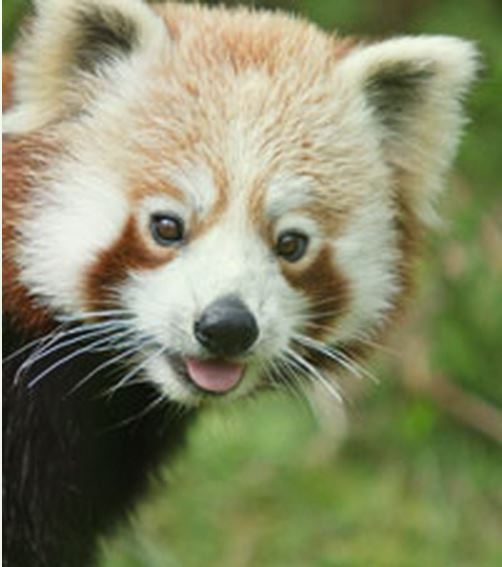 Click/Tap image to go to their web site
---
Galloway Kite Trail

An exciting nature watching opportunity
The Galloway Red Kite Trail, an exciting nature watching opportunity to view spectacular red kites in lovely scenery is now attracting the attention of walkers, cyclists, wildlife lovers and birdwatchers in Dumfries and Galloway and from much further afield. The 'Galloway Kite Trail' around beautiful Loch Ken promotes the population of kites, recently re-established in Kirkcudbrightshire, as a source of nature-based tourism to benefit local communities in the area. In so doing, the trail is helping to strengthen the 'ownership' of the kites by local communities and tourist operators. The trail is an anticlockwise route of some twenty four miles around Loch Ken (winter) with an additional fourteen miles of forest drive (summer only). Being out on a bike is a great way to spot red kites and for the energetic, it's a reasonably level route, with cycle racks provided at Boat O Rhone, New Galloway and Mossdale. The west side of Loch Ken is particularly quiet and attractive for cyclists.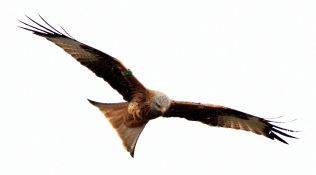 Click/Tap image to go to their web site
---
Dalbeattie
website
We've been promoting Dalbeattie since 2009 FREE. Tap picture to go to our contact form

---
Sulwath Brewery

Come and meet the brewers!
Come and meet the brewer, learn the secrets of preparing traditionally crafted ales, and see for yourself the care and skill that goes into making a fine hand brewed Scottish pint using 100% natural ingredients
We take great pride in the production of our products which are brewed traditionally, with no concentrates, colourings or extract and with accent on the taste of yesteryear.
When was the last time you savoured the aroma of a mass produced beer, or tasted its wholesome natural flavour? The name "Sulwath" is the ancient name for the Solway Estuary. This is reputed to date back to a ford, or crossing near the mouth of the river Esk which marked the border between Scotland and England around the 13th Century, and from general usage, the estuary became known as "Sulwath" with the predominance of migratory seabirds in the upper reaches of the Solway. Come & meet the brewer on our conducted tour every Monday & Friday at 1pm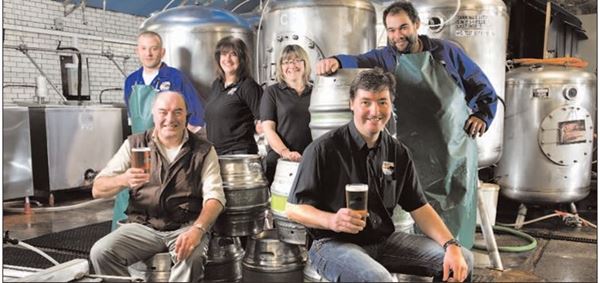 Click/Tap image to go to their web site
---
Threave Castle and Wildlife Reserve
Inspirational Castle and wildlife
Set in Visitors can see otters, barn owl and kingfisher all year round and in the winter they can see Greenland white fronted geese, pink footed geese, whooper swans and wigeon. Paths around the area provide good wildlife viewing all year
Click/Tap image to go to their web site
---
Threave House and Gardens

Scottish Baronial House
64-acre ornamental garden with interest throughout the year from a large and varied plant collection and landscape features. A Scottish Baronial House open to the public. 1500-acre estate with way marked trails, bird hides, and a wild fowl sanctuary.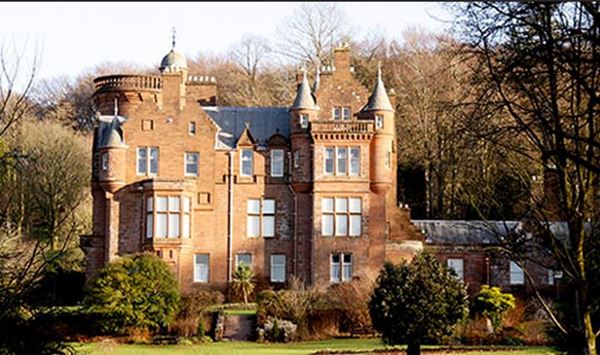 Click/Tap image to go to their web site
---